As a business owner operating via a WordPress-based website, it's important to leverage all the tools the amazing platform has to offer in order to maintain a competitive edge and keep your products and services relevant and noticed in the burgeoning world of online commerce. Indeed, the business that fails to stay on top of the latest website plug-ins and tools can find itself quickly left behind in the virtual arena.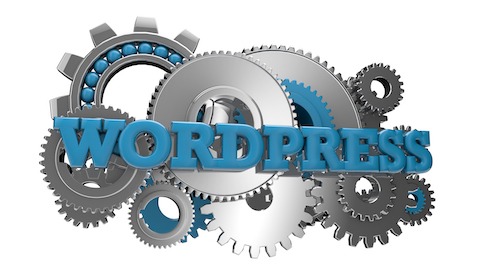 Fortunately, keeping track of and investigating the latest add-ons for your WordPress site is a snap as there are literally thousands in existence and more coming every day. From incredibly useful tools to help you update your site more quickly to giving it a bit of visual flare to keeping it safe from the scary world of hackers and malware, there's literally something for everyone.
Here are some great plug-ins to check out immediately to see if they can help you make the most of your site.
If you've kept track of the most important aspects of running a commerce website, you've no doubt heard about the importance of conversion rates—getting a visitor to your site to take a definitive action such as fill our a form, subscribe to your e-newsletter and, most hopefully, make a purchase. OptinMonster is a widely popular conversion rate optimization tool that allows you to target those visitors who may be jumping ship and turn them around into active users.
Any successful business owner knows that making sure your customers can contact you quickly and efficiently is of vital importance. WPForms is a wonderfully-intuitive plugin that allows you to utilize a drag and drop builder to create visually attractive order forms, subscription forms, payment forms and any other kind of template that can help you serve your client base more effectively.
Security is and will continue to be of paramount importance to any and every website owner—hackers just aren't going to go away. To that end, Sucuri, a web application firewall, is one of the leading defensive systems you can get. It monitors and protects your site from Denial of Services bugs, malware and every other type of attack out there. And while on the subject of security, if you aren't backing up your data on a regular basis you're playing with fire. BackupBuddy should be one of the first plugins you install when building a business website: it's easy to use and very reliable, and should the worst-case scenario occur and your site crashes, you can be back up and running with just a few clicks.
Keeping your site visually rich and exciting is a great way to distinguish yourself from the crowd. And although WordPress offers some nice but basic image galleries, it's a good idea to branch out a little. Envira Gallery is a great choice for creating multiple albums of images that you can access quickly and easily and add to your site in a just a few minutes.
Although you may not use sliders on your site, they're an option worth checking out. The ones you get with Soliloquy allow you to create unique elements on your landing pages to display content, products and news you want visitors to see immediately and in a way that lends to a nice interactive experience.
The customer testimonial is a great marketing tool for so many online businesses, allowing you to put past and current clients front-and-center and feature their feedback about your products or services. Testimonial Widgets is incredibly easy to understand and use, and in mere minutes you can add customer experiences to your site and really demonstrate that those relationships are important to your success.
Lastly, in order to stay truly relevant in your niche you need to keep your finger on the pulse of what's happening with your competitors. SEMRush gives you the option of viewing the keywords where your competition is ranking. This includes giving you insight into their paid efforts as well as the traffic they receive naturally. By really studying where their attention is coming from you can hone your content and marketing strategies and, hopefully, grab a bit more of the market share.