If you've initiated a Google search anytime recently, you may have noticed a new designation underneath the listed results: "mobile-friendly." It seems that the search engine behemoth is rolling out a new algorithm that will now rank sites based on how they render across the wide spectrum of mobile devices, whether they be smartphones, tablets or even the new watch technologies.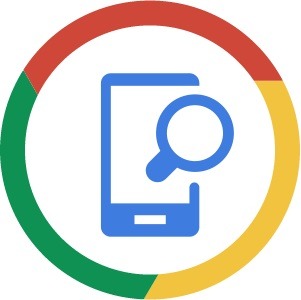 Google, along with Facebook, Twitter and the rest of the big boys on the Internet are intimately aware of the fact that more and more web searches and surfing are now being done on mobile devices rather than desktop or laptop computers. And they're responding to the trend by rolling out new criteria for users: Google's new mobile-friendly website search algorithm is the one certainly making headlines, and the company has even set an April 21st deadline when they recommend all sites have the element of responsive design that will allow them to display appropriately and be functional across all mobile tech.
That said, non-profits (many of whom rely more and more heavily on a significant web presence in order to be noticed) should absolutely be ensuring that their sites are compliant with the new search protocols.
If your site was constructed by a professional who included responsive design into the platform, there's no need to worry: it's unlikely you'll see any changes at all in your search rankings, and you may even get better responses if similar NPOs haven't yet updated their sites.
However, if you're at all concerned as to how Google's new search algorithm will affect your website's ranking, there are some very simple things you can do to quell your fears.
To begin, check your site through Google's "mobile-friendly test." You'll get a crystal-clear message immediately, such as "Awesome! This page is mobile-friendly," as well as a nice graphic of your homepage that will show just how it appears to someone using an iPhone, Android device etc.
Secondly, see how much mobile traffic is arriving at your website by using Google Analytics. This easy-to-read report will show you in a flash if people are arriving at your pages from a smartphone or tablet through the use of wonderful pie charts and graphs that anyone can understand.
If the results of the Google test are disappointing or if your site fails outright, you may need to give it a tune-up and make sure every page renders correctly. This is especially critical if you receive those two Holy Grails of non-profit success—donations and volunteers—through dedicated landing pages. So call in a professional who is familiar with responsive design and have them adapt your pages to a new platform. And when you do speak with a pro, be sure they thoroughly digest the aforementioned Google Analytics information so they can best optimize your site.
---
Creating Digital Destinations that Build Communities and Change Lives.
Our non-profit clients consistently tell us their biggest challenges are improving donor engagement and promoting their mission online. At Byte Technology, we understand that creating a successful online presence for non-profits isn't a "one-size-fits-all" undertaking. By choosing the right tools for your organization, Byte Technology can help you create online strategies that foster engagement with your volunteers, patrons and donors specifically—allowing you the capability to build stronger relations with the people that matter to your organization most.
Learn more about Byte Technology's web design services for nonprofits.