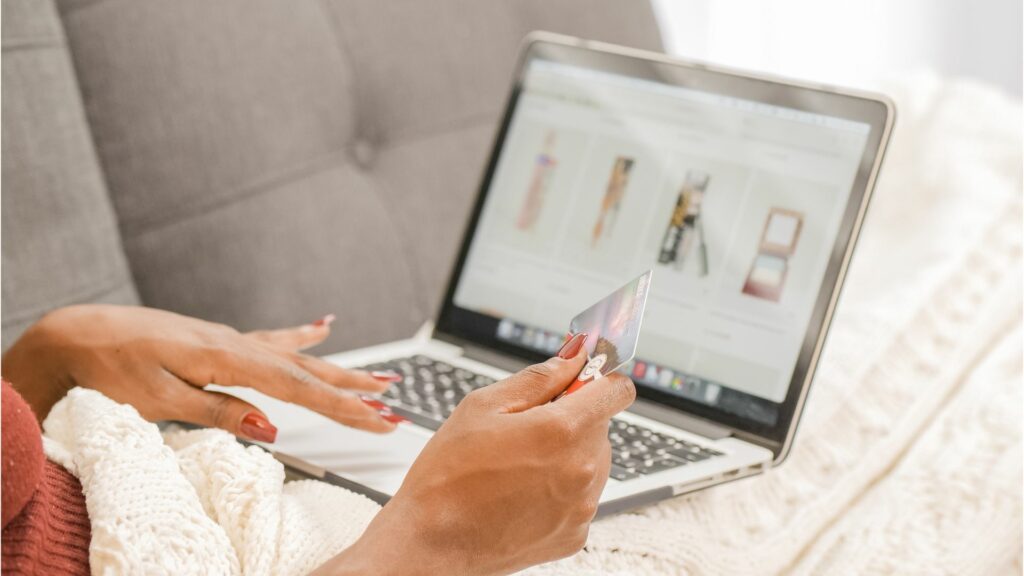 The eCommerce market is growing at an impressive rate and the global eCommerce market size is expected to surpass $ 7.45 trillion by 2030 and grow at a CAGR of 7.6%.
With this ongoing growth and demand comes an increase in competition. Whether you currently own an eCommerce site or you're looking to launch your online business in the upcoming months: You'll want to know how to optimize your site for success.
With the help of optimization and eCommerce best practices, you can easily build an aesthetically pleasing web design, enhance the customer experience, and improve your conversion rate.
Here's everything you need to know:
Eliminate clutter from your web design
Step into the shoes of the shopper. What is the first thing you see when you land on your website? Where do your eyes go? Is there anything that disrupts the user experience?
Always keep your web design clear, concise, and put together. When a shopper lands on your website, they should be able to quickly find the CTA button and know the types of products you sell.
Simplify your menus
Menus are a must-have. They keep your content organized and tell the consumer what you're selling. However, you'll want to do your best to keep them simple and straight to the point. If there are too many categories or menu options, it could disrupt the user experience.
Include a search bar
A search bar helps the consumer find what they're looking for. This eliminates any friction that may disrupt the shopping experience and can help you increase conversions.
Enhance your checkout process
The checkout process is arguably one of the most critical steps in the conversion process. The more steps you include, the less likely they are to convert. Only ask for information from your customers that you absolutely need and look for ways to streamline the process for returning customers.
Add customer reviews
Customer reviews help your eCommerce build credibility and establish authority. Many purchases search for the reassurance they need to trust that your brand provides quality products and services.
One of the best ways to gain new customer reviews is by following up with customers after they make a purchase. You may get a few bad reviews here and there, but don't let this discourage you from reaching out for feedback. This will show new customers that all your customer feedback is authentic.
Optimize your product descriptions
Informative product descriptions pursue individuals to make a purchase. You should always aim to answer any questions the shopper may have and any information that may persuade them to purchase.
Set up an abandoned cart series
On average, 44.1% of abandoned cart emails are opened by a shopper and 29.9% of those opened result in a purchase. Abandoned cart emails work in the background to help you increase conversions and bring customers back to your website. If you don't have one set up, the customer will move on and forget they were shopping for a particular item. It will greatly benefit your business to have this set up.
Make SEO a Priority
Seo is a must-have for any business that wants to get its brand noticed by a bigger audience and outrank its competitors on search engines. If your landing pages or website isn't ranking on the search engine results page, you risk losing customers to other brands.
Increase your accepted payment methods
The more payment options, the more conversions. Everyone has a different preferred payment method. If you don't take a specific credit card, it could push your customers to your competitors.
Even though some credit card companies have high merchant fees, don't worry! A sale is a sale. You'll also want to consider alternative payment methods such as PayPal and Apple Pay.
Have an email list
An email subscriber list is a tool that helps connect with customers and individuals that are interested in your brand. Sending regular emails or newsletters is a great way to keep your brand top of mind and inform customers about new sales, product launches, and company announcements.
Optimize for mobile
In today's digital age, all eCommerce websites must be optimized for mobile. Studies suggest that nearly 59% of all global web traffic comes from a mobile device. If your website doesn't provide the same high-level experience for over 59% of your website visitors, it could negatively impact the user experience.
Consider hiring a professional developer
While your strong suit may be managing the business and sales side of your company, coding and web development might be taboo areas for you. It is our recommendation that you consider a full-time, or even on-occasion web developer to be there to bring your website vision to life and help to maintain it throughout its existence. If you think you're up for tackling the web development portion on your own, check out our eCommerce Website Development guide for tips to get started.
Work with professional eCommerce developers today
Whether you're looking for a Shopify web designer or an eCommerce developer: We're here to help. At Byte Technology, we can create a website on WordPress, Shopify, Magento, and any other eCommerce platform of your choice to automate your online store and set your business up for success.
Our team is here to help you implement eCommerce best practices and build an eCommerce website your customers will love.
Contact us today to get started.